Yunus receives doctorate in economic sciences at UPM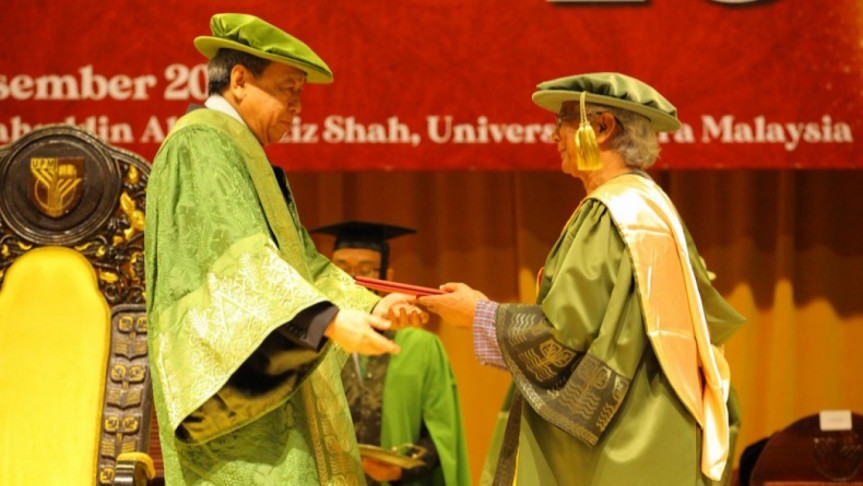 Nobel laureate professor Muhammad Yunus received an honorary doctorate in economic sciences at the University Putra Malaysia at the university's 46th convocation in Malaysia recently, said a press release on Wednesday.
The ceremony was presided over by the ruler of Selangor state, who is also the chancellor of the university.
Later, Yunus attended a dinner hosted by the chief minister of Selangor, Dato Seri Haji Amirudin Shari.
Professor Yunus gave a public lecture organised by the UPM to present his idea of creating a world of three zeros— zero global warming, zero wealth concentration and zero unemployment.
Professor Yunus also launched the Yunus Social Business Centre at UPM.
On November 26, professor Yunus travelled to Alor Setar in Kedah state to preside over the Albukhari International University convocation ceremony. He is the chancellor of the university.