Distribution of winter clothes by Social Chain for Development among disadvantaged children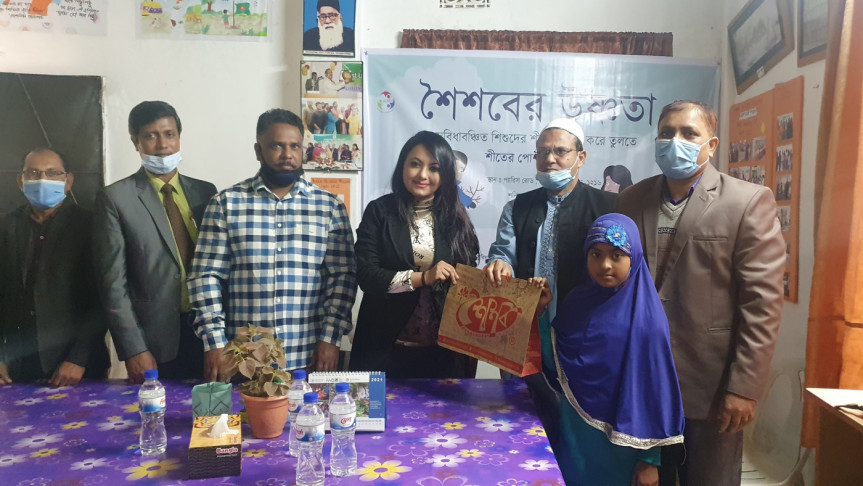 A winter clothing distribution program titled 'Childhood Warmth' has been held to warm the winter for disadvantaged children. Organized by Social Chain for Development in Mirpur, the capital on Saturday (January 16) and These winter clothes were distributed among 100 disadvantaged children, sponsored by Shoishob Bangladesh.
Among the disadvantaged kids, there is a flash of euphoria in their eyes when they get a totally new dress. The guests present created excitement and enthusiasm among them to develop themselves as real people.
Founder and President of the Social Chain for Development Aminul Islam, Advisor Sheikh Farooq Ahmed and Kabbo Ahmed. Wahedur Rahman, Marketing Executive, Childhood Bangladesh, officially started the program with a speech to the children.
Sharmin Nahar Lina, Country Representative of  Protect Us Kids Foundation, USA  to Bangladesh and popular News Broadcaster of ntv. Abu Hanif Khan, Professor, The Comilla University of Dhaka,Kazi Yunusur Rahman, Field Manager, Dhaka Ahsania Mission and local dignitaries were present.