The story of the struggling life of an international female chef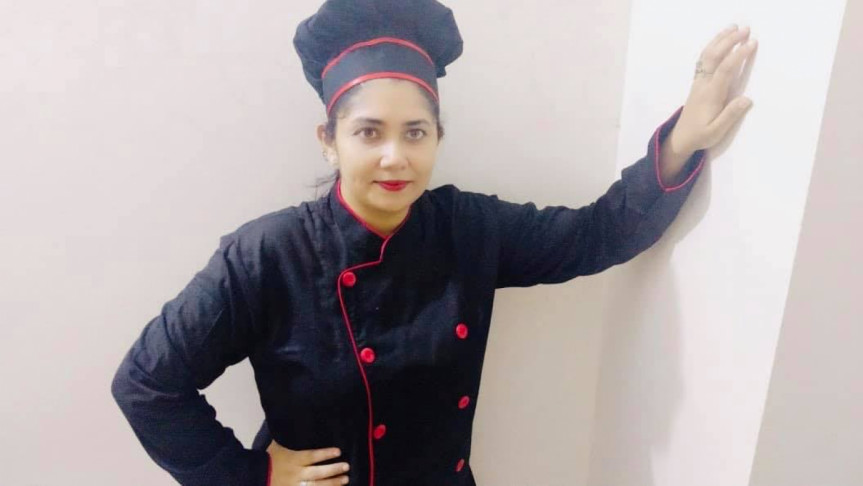 Tanzina Afroz Nishow is a struggling woman and a Bangladeshi international chef. She has worked for restaurants in Italy and Malaysia for over 13 years. In 2002, she completed a course in hotel management from the Massimo Alberini Institute in Italy. Hailed from Tangail Tanzina Afroz Nishow was born in Rangpur.
Now living at Khilgaon area in the capital, she went to Italy in 1999. Nishow moved from Italy to The Netherlands in 2000. She returned to the country in 2017.
After arrival in the country, Nishow opened a restaurant called 'Veneziana'. She was going well with her business. However, Nishow's dream suddenly became uncertain due to the Coronavirus pandemic.
But with her indomitable brave, Nishow did not give up her hope. She started an online business through her Facebook page. Her desired success came through the Facebook page 'Tanzina's Cookery & Cakery'.
Nishow's homemade food includes: Thai, Chinese, Italian, Desi as well as frozen food, readymix spices (biryani, tehari, roast, kebab) ghee fried lachcha semai with a variety of sweets, bakery national food party cake, sells bread and buns etc.
Nishow said, 'The major support for me comes from Women and e-Commerce forum (WE). The source of all my courage and strength is WE. WE have already worked to deliver food and spices to Dhaka and some districts outside the capital. There is a desire to work on a much wider scale. I want my prepared foods in abroad as well.'
She adds, 'I will reopen my dreamed restaurant as soon as the Corona crisis is over. I hope everyone will co-operate me in this connection.'